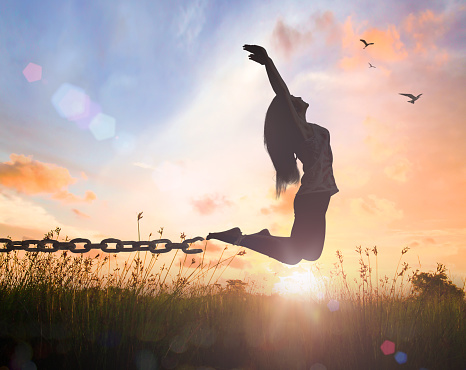 Rehabilitation is a process that you need in your daily life in order to recover, improve your bodily health abilities and take care of yourself. This care is related to your mental and physical abilities. It is the method of restoring your health and making your life normal through special therapy and treatment. Rehabilitation is the procedure of renovating your functional disabilities that are caused because of any injury or damage. Injuries related to your spinal cord, brain and stroke, pain due to the stretching and pressing of any muscle or because of any damaged nerve. Rehabilitation is not just for young persons, it is for adults, children and old aged people at the same time. It helps them to be independent in their daily routine and also enable them to participate in work, education as well as recreational activities. Rehabilitation is a vast term in which physiotherapy also comes. Rehabilitation is related to our complete body organs and its uses while physiotherapy is related to the physical parts.
Types of rehabilitation:
There are three main types of rehabilitation. All of these types are made with a unique purpose to recover properly and go back to the active lifestyle. These types are occupational therapy, speech therapy and physical therapy.
Occupational therapy:
It is a therapy that is related to your occupation, daily work activities and recreation. Occupational therapy help individuals to spend an Independent life by supporting them in the things they want to do. In this type of therapy, the therapist uses to encourage the person and help patients to overcome their discouragement level about the daily life tasks, about their dressing and eating food, complete their school tasks and other working activities. Occupational therapists use to give different environments to the patient to complete their tasks. For example, disabled children need a therapist to develop coordination with them. A therapist can encourage them in a way that they can improve their handwriting or they can sketch better than others.
Physical therapy:
The main purpose of physical therapy is to relieve pain. This therapy is for those who are facing serious physical problems like trouble in moving, doing anything and living life normally. This type of therapy is mostly used after any kind of stroke, injury, surgeries and after baby delivery. Physical therapists regain your mobility by checking and improving your balance, heartbeat, walking steps. In this type of rehabilitation in canberra, therapists have different exercises and massages for their patients to improve them physically. These therapists use gadgets to improve balance like walkers and canes.
Speech therapy:
In this type of rehabilitation, therapists use it to treat persons who have speech issues. They can help in resolving the issues related to language, communication problems, and voice and fluency. There are many situations in which you need a speech therapist for example cerebral palsy, Down syndrome, aphasia, dyslexia, oral cancer, feeding problem etc. These speech therapist do the articulation and swallowing therapy that tells about how to pronounce a word and exercises to strengthen mouth muscle.